Chairman's Message
RAPAD Employment Services Queensland, better known as RESQ, was developed through a joint partnership between The Remote Area Planning and Development Board (RAPAD) and Employment Service Queensland (ESQ). Our RESQ partnership has been delivering a successful program to service the Australian Government's Remote Jobs and Communities Program (RJCP), and more recently, its Community Development Program (CDP). 2015 saw its joint venture partners and funding models change but, RESQ has continued to meet the needs of our 15 communities while buffering job seekers and employers from the discomfort of these changes. This has been made a smoother transition through the strong supportive attention of our Federal government partners. It's still all about improved school attendance, real jobs and safer communities for both indigenous and non-indigenous people of the Central West. The Board is proud to lead our highly skilled staff, with General Manager Tony Rayner providing the strategic link between our direction and the implementation of RESQ programs and activities. 
 As testament to our sound management and good outcomes, we have been continually invited to participate in other programs that aim to grow employment in our communities. I am very proud to see our programs attract larger partners and often multipartner support, providing leverage for our community partnerships through a variety of resources. The Thomson River Weed Project and Ngai Mulli Gooka at Barcaldine demonstrate how these programs can provide strong outcomes for individuals, communities, landholders and the environment, across the entire Central West. Reading about successful job seekers in this Annual Review brings our achievements to a personal level proving again that a job creates a productive and content life. It is fitting in 2015, the centenary of the battle at Gallipoli, that RESQ has been entrusted with seven seedlings originating from seed of the original Lone Pine tree on the Gallipoli Peninsula in Turkey. We will support the establishment of Gallipoli Anniversary Gardens in seven schools in Birdsville, Windorah and Longreach. Each giving promise to a good and optimistic future, just as the young men who fought at Gallipoli believed in a better future. In 2016 we will continue to advocate for consistent long term solutions for training and employment across the Central West and persistently try and educate decision makers on our challenges and needs.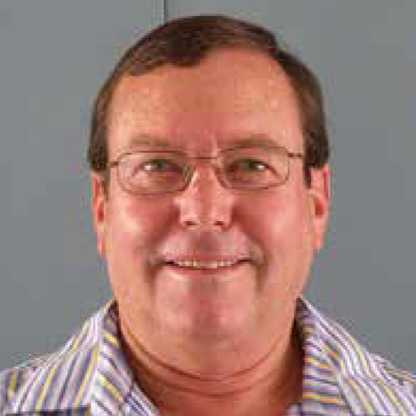 Rob Chandler,
Chairman's Message Rob Chandler Mayor of Barcaldine, Chairman of RAPAD and RESQ.